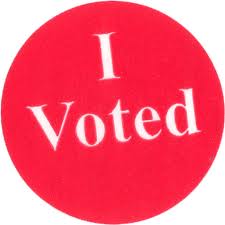 My son voted for his first time.
MN Bill (HF 2188) could revoke his voting right.
My son has been in special education all his life and graduated from high school in 2011. At 22 years old now, he is aware of his abilities, not his disabilities. He is kid like at times, but prefers to act like an adult. This year, voting made him feel more like an adult.
He came along when my wife and I went to vote. I knew if we voted and left without him voting, he would ask "why?" So before we left, I researched Minnesota voting statutes for persons under guardianship. I did some quick Internet searching to get the facts before we departed.
When we arrived, having my thoughts organized and secured, I asked the election officials whether my son could vote. I did so, with him close by my side, so he could watch me advocate for him. I explained that we are his legal guardians and that he has a Minnesota identification card. I told them that Minnesota statutes in chapter 524.5-313, paragraph 8, state "unless otherwise ordered by the court, the ward retains the right to vote." They checked with the election judge who called the county office to check my facts. Shortly, thereafter, they confirmed that he could vote.
I filled out my son's registration form and he signed it. The election judge flagged the form so that county would check whether the filed guardianship documents revoked his voting rights.
After this, the election official checked his id and our guardianship papers. She confirmed that his voting rights were not revoked. My son signed the voting registry and the official gave me instructions. I could only give directions and I could not influence his choices. He got his ballot slip, went to get his ballot and then to the voting booth. I gave him directions about the ballot and he marked his ballot for President of the United States and for one Minnesota constitutional amendment.
My son walked outside with a huge smile and was immensely proud of his bright red "I Voted" sticker.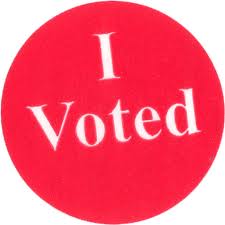 Now, I have discovered that House bill HF 2188 could take away my son's right to vote because he is under guardianship. Current statutes allow him to vote, but they disagree with the constitution, wherein Article VII, section 1 states:
The following persons shall not be entitled or permitted to vote at any election in this state: A person not meeting the above requirements; a person who has been convicted of treason or felony, unless restored to civil rights; a person under guardianship, or a person who is insane or not mentally competent.
The semantic disagreement was introduced in 2003. Statutes were changed granting a ward under guardianship the right to vote. HF 2188 seeks to correct this. The 2003 changes also defined an "incapacitated person" as one who is impaired to make responsible personal decisions.
My son is incapacitated but he understands that we "vote" for President.
Passing HF 2188 would require us, as legal guardians, to unnecessarily petition for restoring his voting rights, and how might my son feel, standing up before a judge to do so?
Tell your friends, family and more importantly, "Tell your state representative!"
Adult activities like voting build my son's self esteem. Taking away one will deflate it.
Help ensure hassle free future elections for him and he will proudly wear ….
© 2012 Ddjano.com